E-commerce adoption for many retail brands was largely ignored until this business realized they were pretty much 'dead in the water'. There were consequences.
In 2018, I made the decision to leave publishing and pursue the entrepreneurial aspects of my career and personal ikigai. I decided to venture into the eCommerce world, which some consider a fast-growing industry where only the giants survive, such as Lazada, Zalora, and Shopee. Despite the growing evidence of Filipinos spending on online purchases, I personally believed that eCommerce adoption in the country was still relatively low. To learn more about the state of eCommerce in the Philippines, you can read through this report detailing the country's progress in 2019.
Many big brands in the Philippines initially disregarded the concept of omnichannel eCommerce and leveraging on their own portal and customer data. May rely instead on informal eCommerce practices on social media. However, this strategy was not sustainable and limited their revenue potential. An HBS article published in 2014 explained the importance of adopting an omnichannel approach in eCommerce. This highlights the Philippines' slow adoption of critical revenue-generating strategies and practices. I can understand the resistance from micro-enterprises because of little to no capital—this is why CITEM invested in Marketing Cloud for their MSMEs that needed support and online exposure.
It's unbelievable to hear that big companies with established retail chains and the capital to invest in digital transformation projects would rather focus on brick-and-mortar marketing and sales. Too much money was spent on hiring the wrong people, enabling outdated practices, and prioritizing the wrong platforms, or strategies. Some were doing it right though. Toby's Sports a family-owned sporting goods store launched its eCommerce site in 2017 being the first in its category. To put it in perspective Chris Sports—another well-known sporting goods retail chain—was only able to have a working website by the time the pandemic hit. A bit late but they were still able to adapt and adopt eCommerce.
Do it yourself, or adapt quickly and invest. Otherwise you just simply—DIE.
In the case of Automatic Centre—the oldest Filipino appliance and electronics store founded by Benito Lim—reportedly closed, and sold out to a competitor—Abenson, whose proprietors coincidentally share the same Filipino-Chinese surname.
It's safe to say that Wilson Lim's Abenson group (Walter Mart, ElectroWorld) had an eCommerce-ready supply chain for this buyout. A great move for Abenson IMHO. Prior to the pandemic, they established their own omnichannel eCommerce platform and were observed to be doing very well in business. Walter Mart—one of the earliest grocery stores to adopt such eCommerce strategies. Now with the pandemic killing Automatic Centre, all they have to do is eat the competition. In this scenario, the Abenson/Waltermart Lim family is the more agile and business savvy among the competing appliance store brands in the country.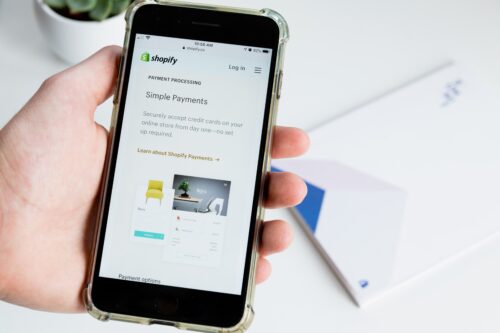 In the first quarter of 2019, I visited Automatic Centre's headquarters situated in the Pioneer Mandaluyong area. My purpose for the visit was to meet with their marketing and sales executives responsible for their digital engagements to discuss the development of their omnichannel e-commerce website. Ideally, I wanted to present to the high-level technology executives or a digital-savvy CTO, but unfortunately, there were none available at that time. As I waited for almost two hours in a plain conference room with a long table and monoblock chairs, I eventually met with middle managers who were sent to deal with me and get recommendations to build the website on their own.
To be honest, the responses I received during the meeting showed that they had done very little research on what eCommerce solutions they wanted to implement. The senior managers or executives there gave me the impression that they did not have the bandwidth to deal with a major digital transformation project and were too busy dealing with poorly performing branches. Despite their desire to launch a site as soon as possible, they claimed they could build one themselves, even though they did not have a dedicated team of developers. They even asked me about WooCommerce, which was a big red flag, and the cost without even having the scope ironed out. I revisited them around Q3 of 2019, but they still did not have the time or budget.
It is unfortunate that Automatic Centre did not survive the pandemic.
Smaller businesses can take a bite of the eCommerce pie too!
While many smaller businesses see that it doesn't make sense to develop their eCommerce portal and remain on social media—there is a case to be made for owning your own eCommerce platform. There were many barriers in place that prevented businesses from adopting. But this didn't prevent BeautyMNL from launching online in 2014. Read Here. In 2018 it was just Paypal that made online shopping safe for customers to transact. Thankfully by 2019, payment solutions like Paymongo made it easier to integrate into Shopify—my platform of choice for eCommerce development. And while on the cusp of a new decade, many retailers have not adopted this very important digital strategy, this business made sure they did it before things got worse.